Drawer & Lift Systems
SouthernStone offers multiple drawer construction choices which are economical, stylish, and durable. Our dealers have the flexibility to choose a drawer system that meets your budget and needs.
Blumotion Quiet Closing
We use Full Extension Blumotion in all of our dovetail drawer systems. Blumotion adapts to different weights and closing forces to give a smooth and silent close every time. Whether it is a small top drawer or a loaded deep drawer Blumotion guarantees the quiet close you have come to expect from Blum.
Aventos Lift System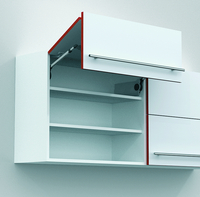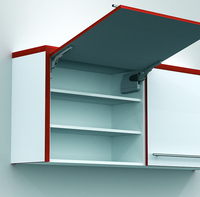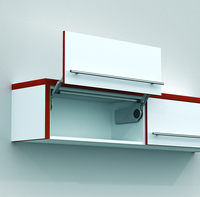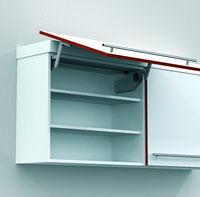 Aventos lift systems open up a whole new world of design possibilities for kitchen and office spaces. Doors lift easily out of the way, and glide to a soft close thanks to Blumotion quiet closing technology.
Solid Wood Dovetail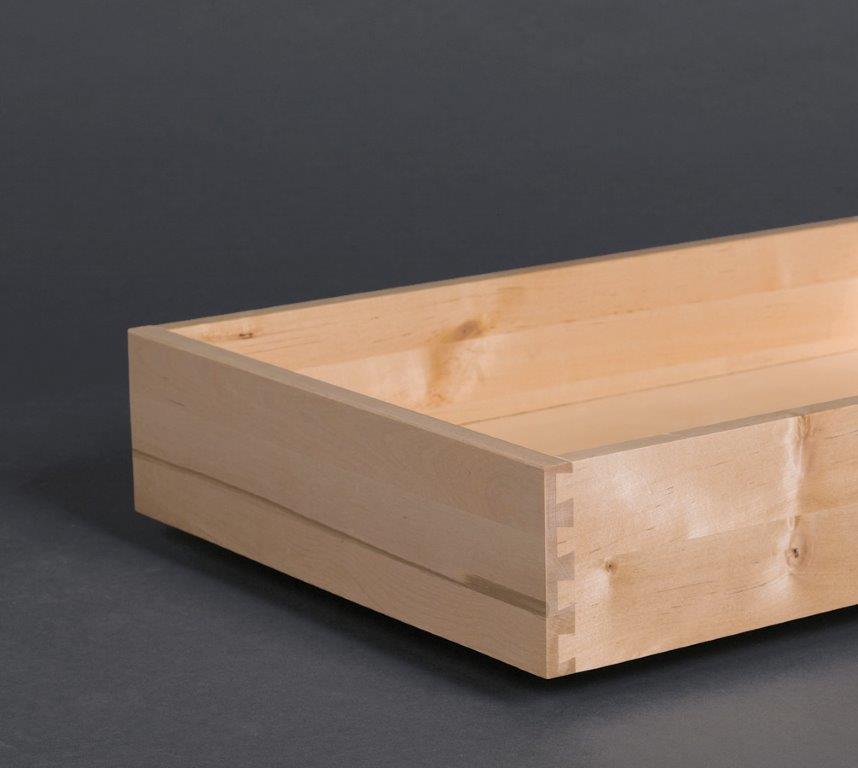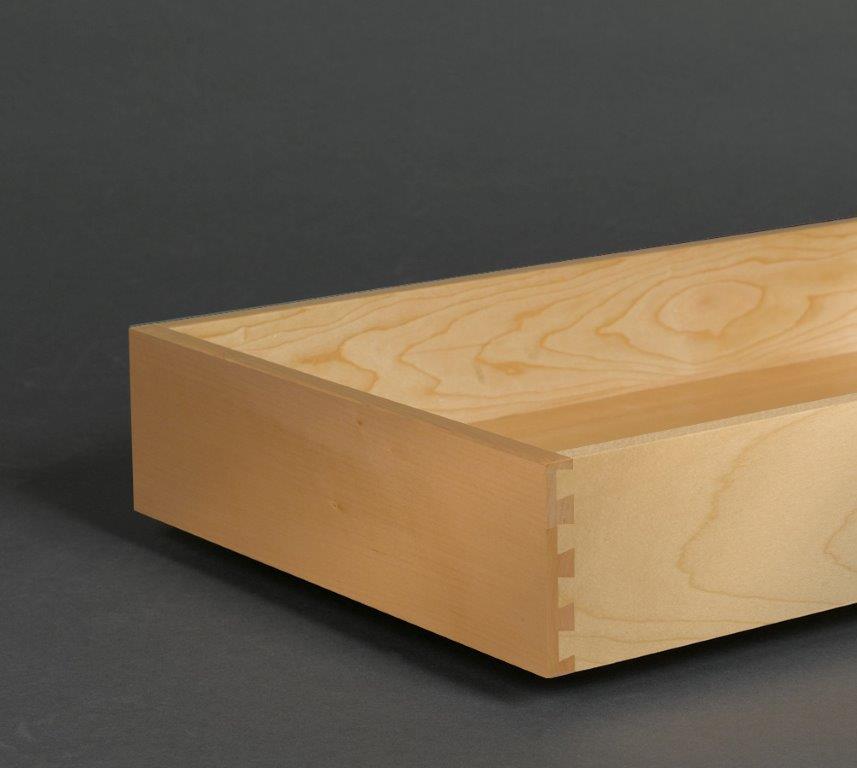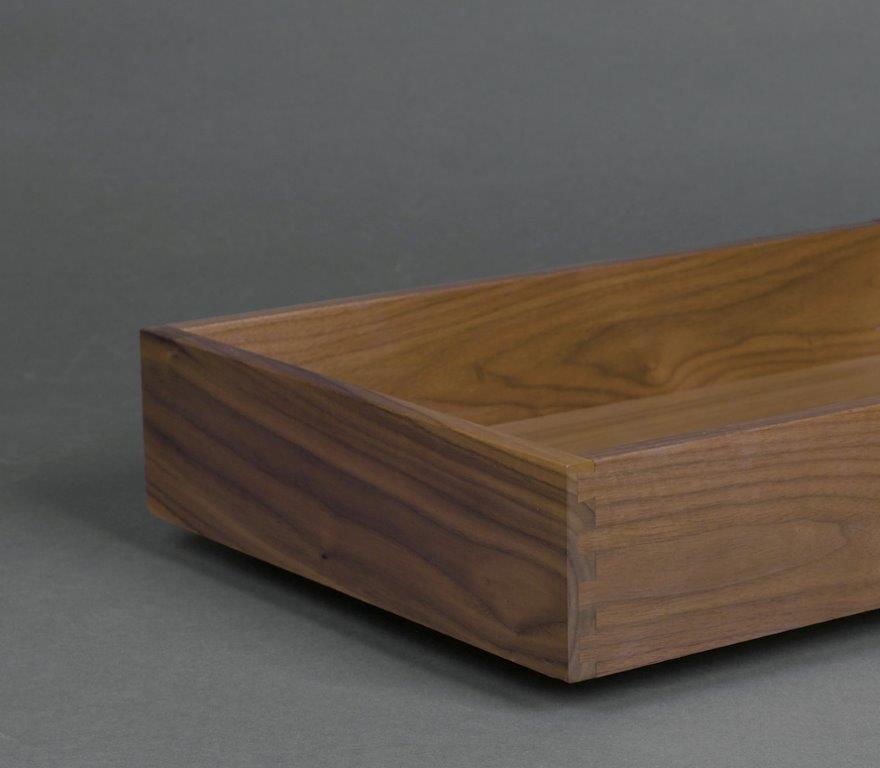 Standard eased edge
1/16″ Radius
We offer dovetail drawers in Natural Birch, Natural Maple, Natural Cherry and Walnut. Our Solid Wood Dovetail drawers come standard with 5/8" sides and a 1/4" bottom.
All of our dovetail drawers come with Blum Tandem plus Blumotion concealed runners which allow you to appreciate the beauty of wood drawers and a smooth running action, quiet closing, and dependability for the lifetime of the cabinets.
Plywood Dovetail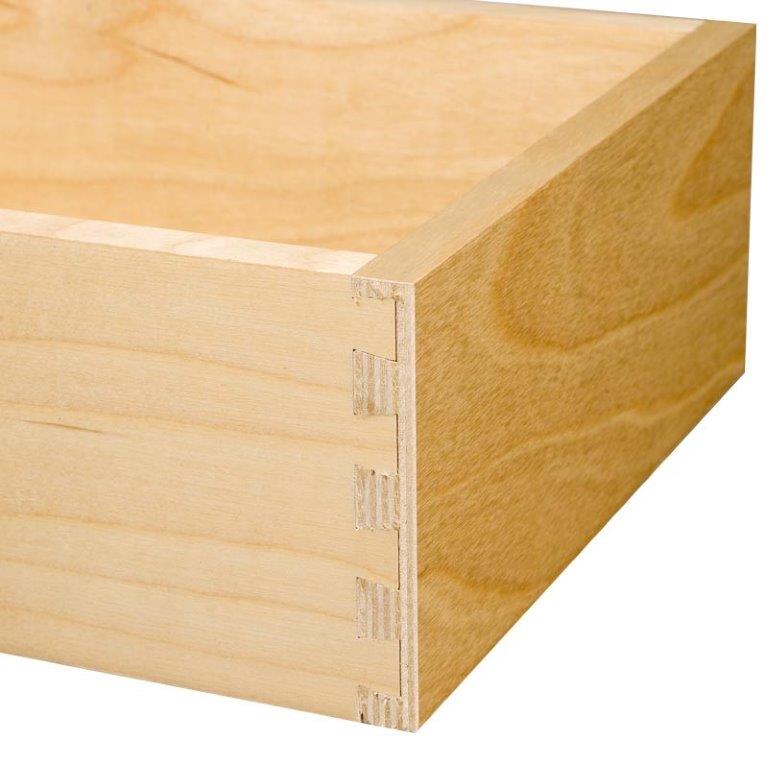 Our plywood dovetail drawer box gives your cabinets a classic dovetail look at a reasonable price. Our plywood dovetail drawer boxes come standard with 5/8" pre-finished birch plywood sides, front, back, and 1/4" birch bottoms.
Just like our solid wood dovetail drawer boxes, our plywood dovetail drawers all come standard with Blum Tandem plus Blumotion concealed runners.
Legrabox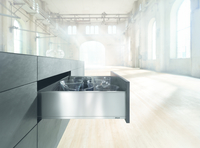 Elegance in motion. That's how we describe this drawer box system. Straight lines create the elegant look that defines Legrabox. Impressively slim ½" drawer sides that are straight on both the inside and outside maximize usable drawer space.
Legrabox is built to provide a fluid opening action even under a heavy load. It is available in two luxurious finishes that complement a wide variety of styles and colors, and three drawer-side heights cover a wide range of design options.
Tandembox

Tandembox metal drawers open smoothly and close quietly thanks to their integrated soft close feature. Every Tandembox drawer is full extension, meaning you'll have access to everything in the drawer, even the items in the back.
All Tandembox drawers have integrated Blumotion quiet closing
Movento
The Movento drawer system is the latest advancement in concealed runner technology. It brings together all of the features, innovations and benefits that Blum has developed since first manufacturing drawer runners in the 1960s.
The Tip-on Blumotion for Movento ensures that drawers open with just a light touch, have a smooth running action, and a silent and effortless closing action.
Movento drawer boxes come in a wide range of drawer lengths, from 12" to 30", new four-dimensional adjustment, and two different load capacity options.
Metabox
Our standard drawer system is the Blum Metabox drawer system. Blum is one of the premiere drawer manufacturing companies in the world, and Metabox is a versatile metal drawer system known for high performance.
Metabox features a smooth running action and high carrying capacity. Metabox drawer guides have a 100 pound static load rating and are backed by Blum's lifetime warranty.
We also offer the Metabox system with two additional options; full extension or ¾ extension with Blumotion soft closing action.